The Lukins & Annis employment practice group has decades of experience representing both employees and management in all facets of labor and employee relations. Our attorneys are frequent speakers on employment law topics.
We represent individual employees, protecting their rights provided by employment contracts, anti-discrimination statutes, minimum wage statutes, and employee benefits such as pension plans and ERISA regulations. We also represent the management of many financial institutions, healthcare organizations, large local employers, and large self-insured companies to not only defend against employment actions but also to assist in developing preventive employment policies.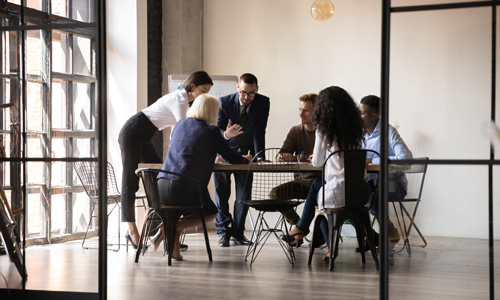 Our experience includes but is not limited to:
ADA Compliance
Age Discrimination
Disability Discrimination
Religious Discrimination
Sex Discrimination & Harassment
Wrongful Termination
Employment Agreements
Employment Law
Employment Policies and Manuals
Human Resource Issues
Intellectual Property Issues
Non-Compete Agreements
Planning for Reduction in Force
Preparation of Employment Policies for Management
Regulatory Compliance
Seminars for Employers on Employment Law Issues
Trade Secrets
Union Issues
WARN Compliance
Speak to an Employment & Labor Law Expert
What Our Clients Say About Us
Our attorney took care of a land matter for our family that was very convoluted. His expertise along with the professionalism of his staff was first class. Thank you so much Lukins & Annis!
The Transactions Department at Lukins & Annis helped me prepare HOA documents and the service I received was stellar! Their prompt attention to my projects made it a refreshing experience for my legal needs. I highly recommend Lukins & Annis for these reasons.
Lukins & Annis has been an excellent law firm to work with over the years. My father and I have used them multiple times and have always been satisfied with the honesty, hard work, and the personal and business results.