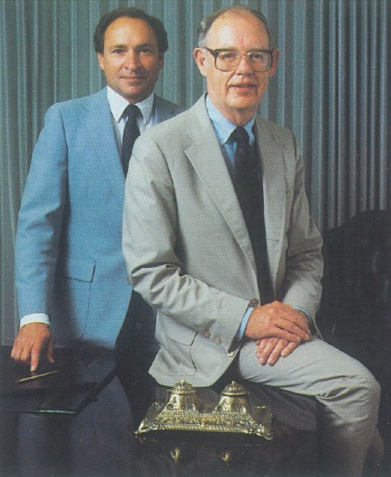 In 1972, tax attorney Scott Lukins and litigator Gene Annis merged their tax and litigation practices and formed what is now the law firm of Lukins & Annis, P.S.
Through the years, L&A has experienced multiple expansions and mergers, and today has grown into a strong mid-sized firm with over 60 attorneys and employees. We have three offices in the Inland Northwest, located in Spokane (WA), Moses Lake (WA), and Coeur d'Alene (ID).
Throughout our growth, we've always held our founding principles close to heart: put the client first, cultivate leadership in every staff member, and always go the extra mile. At Lukins & Annis, these principles are as much alive today as they were in 1972.

Guided by this legacy, our attorneys provide counsel in a variety of practice areas and represent clients both regionally and nationally. From agriculture to tax, the attorneys of Lukins & Annis are knowledgeable and experienced in areas of law that affect businesses and individuals alike.
We are proud to say that many of our attorneys have become judges, U.S. attorneys, professors of law, and leaders in both the legal profession and their respective communities.
At L&A, our mission is to create long-term partnerships with each and every client. We develop strategies and implement solutions that lead to our clients' success.
The education, experience, practical knowledge, and passion of the attorneys and staff at Lukins & Annis, make us a great choice for your legal needs. That's not just our opinion – it's also the opinion of hundreds of satisfied clients.
Let's roll up our sleeves and get to work!