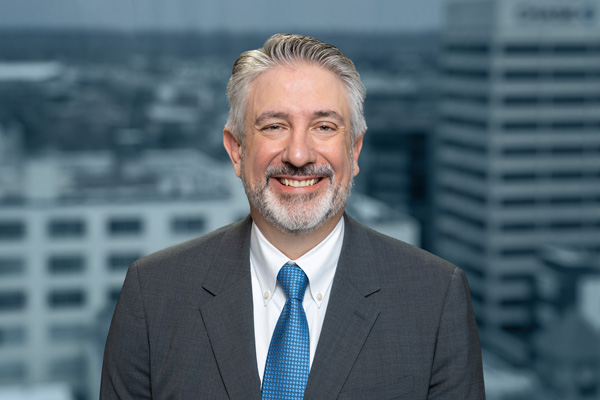 I have read the disclaimer and understand that Lukins & Annis, P.S. is not my legal counsel at this time.
Banking & Financial Institutions
Commercial Transactions
Corporations & Business Entities
Creditor Rights
Washington, State & Federal
Eastern and Western Washington
U.S. Bankruptcy Court
Eastern District of Washington
Defense Language Institute, Russian 1992
Gonzaga University, BBA Economics 1998
University of Washington, JD 2001
10 years as General Counsel of a regional, multi-state bank as it grew from $3.5 billion in assets to $10 billion assets.
Direct management of the legal and compliance functions with direct responsibilities for management of regulatory relationship between the bank and the FDIC, Federal Reserve, CFPB and state regulators provides insight into the regulatory relationship and how to best manage regulatory issues.
Experienced in managing and responding to regulatory findings including all consumer regulations, AML/BSA and FDICIA rules and their impacts on banking operations. Experience includes not only providing opinions regarding these laws, but also understanding the process of implementing and documenting resolutions and compliance.
Managed hundreds of commercial transactions to closing on large, complex credit relationships across almost every industry, including multi-bank transactions.
Worked closely with special assets teams to craft resolutions to maximize collection efforts.
Experience as Corporate Secretary for a bank holding company and subsidiary financial institutions provides experience in shareholder management and regulatory environment and management of GDPR structures that are becoming more essential to all corporations.
Governance and regulatory response for Trust Company and Trust Department Management including compliance with Reg R, Reg W and all aspects of reporting and governance under Reg 9.